Every nursing student at most universities and nursing institutions must produce a capstone paper or a capstone project to obtain a nursing degree. Students pursuing BSN, MSN, or DNP nursing education degrees create capstone projects.
While it is a culminating paper that draws on principles taught throughout the school year, some students find it difficult to produce one. Furthermore, it is more frustrating if you cannot write a solid capstone project paper.
A nursing capstone project necessitates thorough research, a demonstration of creativity and critical thinking abilities, and proper formatting. It is the final document you must complete before being eligible to work. This means that specific advice and techniques will work while others fail.
We go over all nursing capstone project writing strategies, processes, and ideas to assist you in gaining confidence as you begin writing your capstone project. We will also discuss common mistakes that lead to capstone project failures and avoid them. So, shall we go right in?
What is a nursing capstone paper?
A nursing capstone paper is a formal academic paper written by a nursing student in their final year of school. At the end of nursing school, it is a research report, evidence-based article, outcome-based evaluation, program or policy analysis, case study, or survey.
Depending on your area of study, you will be required to provide solutions to specific health challenges linked to nursing practice when writing a capstone paper. You will be expected to use evidence-based practice skills to solve healthcare problems in many circumstances. For example, you may create a new intervention plan to promote health, increase the quality of life, improve healthcare outcomes, and boost patient safety and happiness.
In general, the purpose of the capstone is to assess your ability to apply experiential and research evidence to solve the specified healthcare issue. You must tie the themes to leadership, research, management, theories, frameworks, and evidence-based practice to do this.
When the capstone project is finished, the student must submit the paper before a faculty panel defending the capstone project. It is sometimes about techniques to help one transition through nursing school.
Are you at a loss for what to write about for your nursing capstone? Read our article for a list of over 170 capstone project ideas for BSN, MSN, and DNP students.
Although not every nursing school includes a capstone, those demanding it to obtain a nursing degree result in either BSN, MSN, or DNP.
The Fundamental Structure of a Nursing Capstone Paper
Notably, each nursing program establishes its prerequisites. As a result, the capstone forms may vary based on the agenda. However, because this is a professional, evidence-based practice paper or presentation, there is a standard structuring framework that you can use if none is provided. As a result, the format we will give will have only minor modifications in most circumstances.
You should be aware that a well-crafted capstone paper generally produces a fantastic initial impression on your marks and makes your paper easy to read. We will be brief on each section because most of the information will be provided in the capstone project instruction briefs distributed in class.
Remember that this is a structured research-based nursing capstone project. As a result, we have a separate article outlining the framework of a change-based nursing capstone paper, also known as a nursing change paper.
Title Page
Your capstone paper's title page comes first, followed by everything else. It is commonly referred to as the cover page. You can write it on an APA or Harvard title page. The majority of American nursing schools prefer capstone papers written in APA format. Nursing schools in Australia and the United Kingdom, on the other hand, favor capstone projects prepared in Harvard format.
Abstract
This is the initial section of your nursing capstone project paper's content. It is usually brief, well-written, and organized as your capstone flows. It should be the last thing written. You should concentrate on describing the aim of the capstone paper. It should range from 200 and 250 words long and not more than a page long. Include a brief history of your capstone paper topic, the problem, and some possible remedies.
Introduction
A solid hook statement should be at the start of your introduction. Then, in most circumstances, use facts or surprising information to capture your reader's attention. For example, if you focus on Hospital Acquired Infections, you may use a study or article that details the horrific HAIs or the cost of managing potentially avoidable HAIs.
The introduction should then dig into the history of the chosen capstone paper topic, why you chose it, and why you believe your problem requires answers. You should also provide your thesis statement and a paper outline.
A capstone paper's thesis statement is typically the fundamental notion that pulls the entire capstone together. Some programs advise you to include a layout of the complete capstone in the introduction. The introduction should be roughly 10% of the overall word count of the capstone paper in terms of length. Your introduction will also include the following:
The PICOT Question
Before researching a nursing capstone paper, you must constantly develop a nursing PICOT question to help you decide on the issue you will explore. PICOT questions typically elaborate on the healthcare problem you are attempting to solve.
Nursing Research Question
Based on your PICOT question, you should construct a nursing research topic that will serve as the foundation of your study. It is typically a one-sentence query that sums up your PICOT question. Before writing on to the remaining elements of the capstone paper, some programs ask students to establish PICOT questions and the nursing research question. Sometimes the research question replaces the PICOT topic with a case that focuses on factors other than patients, such as nurse education, leadership, policy, and management.
The problem's statement
You must describe the situation because you are attempting to address a healthcare issue related to nursing practice in general. To describe the scope of the problem, consider the most recent sources published within the last five years. For example, include epidemiological information, the expense of the problem, or how a particular patient population is affected. If you research management, leadership, or education, identify the problem.
Purpose Statement
Your capstone project paper's objectives, goals, and scope are stated in this small section, which is sometimes regarded as part of the introduction. If you recommend an evidence-based intervention, you should explain how it will solve the problem.
Literature Review
The literature review follows the problem description, goal statement, nursing research question, and introduction. An annotated bibliography is not equivalent to a literature review. Instead, investigate what other scholars have said about the topic you've chosen for your capstone paper when writing this section.
For example, suppose you are dealing with emergency room overcrowding. In that case, you should look at what writers of peer-reviewed scholarly works published in the recent five years have to say about the intensity of the problem, some interventions, and hurdles to these interventions.
Use studies that are related to your research, preferably journal articles. When writing a nursing paper, always look for the most vital degree of evidence. Again, some institutions will want you to conduct a literature search before writing the literature review and fill up a table or matrix covering the chosen studies' elements.
Other programs may require you to first prepare an annotated bibliography of your primary sources through the nursing capstone preceptor. Your literature evaluation, in any case, should be critical.
Compare what the authors agree on and disagree on, and then develop a consensus on which to base your paper. Literature reviews can be written separately and then compiled as the final phase. Finally, you combine all individual papers to create a capstone project paper.
Furthermore, the literature study can include the ideas or frameworks on which the capstone is based. When writing your capstone, you can employ nursing or borrowed theories, leadership frameworks/theories, and other healthcare models. What you choose is determined by the nature of your capstone and the instructions provided by your professor, supervisor, or preceptor.
Materials and Methods
This part should include a list of all the materials you used when studying for your capstone. For example, if you were undertaking a quantitative capstone project, list the sampling procedures, samples, inclusion and exclusion criteria, and research process. You should also explain how you applied research ethics.
If you opted to perform a qualitative nursing capstone project, for example, include the search method you used, inclusion and exclusion criteria, the number of publications utilized, the completed PRISMA diagram, and any other resources used. You can also include a summary of the selected studies. Give a well-supported argument, backed up with references from nursing publications, for why you picked a particular course. Describe how you carried out the research and how you ensured its rigor, validity, and relevance. If you used SPSS or R to analyze data, explain how.
Findings and Discussion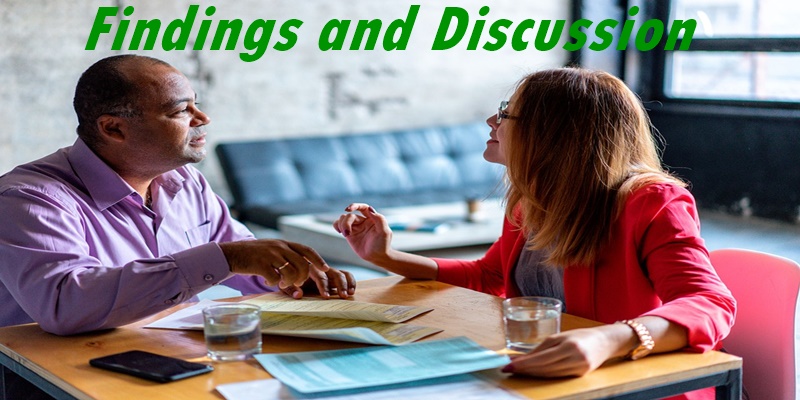 You will present the research findings in the results and discussion section. Report the findings and analyses of any experiments you did. For example, to report the findings of a statistics nursing capstone project, use tables, graphs, and charts. Include the test and analysis results as well. Describe the findings from the interviews, content analysis, systematic review, literature review, or other qualitative data gathering and analysis methods of qualitative research.
The findings should then be compared to what other researchers discovered, taking into account the literature review and the topic of your capstone paper. Again, scholarly sources such as edited books, respected journals, periodicals, nursing guidelines and protocols, and evidence from credible websites such as WHO, CDC, ANA, AMA, and other health/governmental authorities should be used.
Conclusion
The conclusion, like the rest of the document, comes last. It is the last summary of your article in which you briefly convey the topic, findings, discussions, and suggestions. You should discuss some of the current research's shortcomings and ideas for future study. Extend on the significance of any experimental data you have.
In this part, you should demonstrate your writing abilities. Show, for example, that you started with a problem and now have a solution. If there are any recommendations, state them briefly because most of their explanation is in the discussion area.
References
List all of the sources you've utilized in alphabetical order in this area. Depending on the prompt from your lecturer, you can use APA or Harvard. Unless otherwise indicated, use the most recent formatting style, for example, APA7 rather than APA6.
Appendices
Figures, diagrams, tables, and other relevant elements from your capstone project should be presented here. It could be an implementation strategy, a memo, data collected from participants, ethics/consent forms, a systematic review summary, or evidence level tables, for example.
That is the fundamental structure of a nursing capstone paper. Let's look at some ideas for speeding up the writing process.
Helpful Tips for Writing an A+ Nursing Capstone Paper
As a final paper, you should present a quality formal paper that will offer you an advantage as you move to practice. This document will also be included in your nursing portfolio. As a result, it must be a nursing capstone paper that you will be proud of for the rest of your life. You must employ the ideas from our specialists as you present the recommendations to ensure that you appeal to your marks.
We are always confident in the skill of our writers because we have led numerous students through BSN, MSN, and DNP nursing capstone projects. Our nursing capstone writing service is well-known for bridging the most critical gap between a student and a preceptor.
When the latter goes missing, we spring into action to assist. Today, you may find an online nursing capstone helper to help you with your nursing capstone assignment. When we asked these professionals how to create model nursing capstone papers, they provided us with insights presented below.
Select an appropriate nursing capstone paper topic.
Choosing an appropriate topic for a nursing capstone paper can be time-consuming, complex, and stressful. As a result, our specialists recommend that you assess your skills, shortcomings, and professional interests. You cannot, for example, choose a geriatric-based topic if you wish to specialize in family medicine; it would be completely incongruent.
Furthermore, if you are a lazy researcher or are not very good at studying, we propose that you choose basic medical-surgical, leadership, management, and practice-oriented topics. If you are self-confident in your research skills, choose areas such as critical care, outpatients, clinical services, public health, long-term care, geriatrics, Ob-Gyn, pediatrics, NICU, end-of-life care, cancer treatment, and so on.
We recommend that you: Select the ideal capstone project topic for your nursing practice; we recommend that you:
Brainstorm
Simply reflect on your entire nursing training curriculum. First, think about the subjects that stood out in class, lessons, and other activities. Consider some of the examples provided by your lecturers in Blackboard discussion posts and responses. List these subjects and develop preliminary research questions that will help you determine the scope of your capstone project. Then, limit it down to a few areas that pique your interest.
Conduct much research and reading.
You can conduct more reading and research online with a list of potential capstone paper topics in hand. Check if the topic has been covered previously. Examine whether reliable, high-level, and high-quality materials can be utilized to support your paper's points. If you chose a specific topic, make a rough outline of the paper's structure.
Choose a topic that fits the requirements if the topic is an assignment. Go above and beyond your homework by selecting relevant topics that your instructor will accept.
Take a look at previous nursing capstone examples.
As you learn more about the subject, you can narrow down your options by looking at examples of previous capstone projects. Look at the published MSN and BSN capstone projects online if you are a BSN student. Some universities are so kind as to publish student capstone projects. They can help you narrow down your list and format your work.
Select and eliminate
Reduce the themes to a single one on which you will concentrate. Cross your list and stick with the topic based on your capstone paper objective. List some of the topics that your case discusses and determine whether it satisfies the capstone topic requirements from class. Before entering into additional research, analysis, and writing, refine it and share it for criticism.
Consult with several people.
Inquire about the topic with your preceptors, faculty, fellow students, and professors. Choose a capstone project in a nursing field that interests you. When choosing a capstone site, examine the facility size, care delivery methodology, patient populations, and geographic location. You may be confident that you are creating something that will be acceptable if you get the permission of your capstone counselor or preceptor.
Submit your nursing project proposal as soon as possible.
When you have an authorized title, it is time to prepare a research proposal. Some nursing programs demand the proposal before or immediately after your subject is accepted. The proposal writing process is frequently a tremendous professional opportunity to seek feedback from your lecturer. However, if not properly planned, the process can waste a significant amount of your time.
Make sure that your research proposal includes the following elements:
Your project's title

Your topic's background information

The issue/concern/concern/concern/concern/

Evidence synthesis that you discovered that reveals a gap in research or practice

Your research's population and setting

Stakeholders

Methodology and design of the project

Data collecting instruments

The budget for project implementation

Project implementation timeline

Plan for Implementation

Plan of Evaluation

Post-project implementation sustainability plan

Dissemination strategy (translation to practice)
If you proactively tackle your nursing capstone project, you will be ahead of schedule. Parts of the proposal will also be used in the final capstone project submission.
Create an outline before you begin writing.
After you've decided on a topic, the following step is to plan your capstone project. Some colleges will ask you to prepare a nursing capstone proposal that includes all sections we discussed in the structure except the conclusion, discussion, and findings. Instead, you'll have an implementation and evaluation strategy, a capstone project deadline, and sections on ethics and restrictions.
If your proposal and topic are approved, create a decent outline for your nursing capstone paper. Another assumption is that you are working on the document as a whole rather than in sections. Doing the capstone in chunks enables immediate feedback, improvement, and writing the project in stages. A project plan should serve as a road map for the entire project. List what will go into the framework mentioned above.
Conduct extensive research to find reliable sources.
After you've gathered all of your materials, look for appropriate scholarly sources to assist you in developing your capstone project topic. Look for materials that have been published within the last five years. Some nursing schools recommend the previous seven years, while five years is ideal. Chequebooks, articles, peer-reviewed journals, or trustworthy websites that pass the CRAAP test
Compared to secondary sources that describe findings, primary sources allow you to form concepts based on facts. Use primary sources wherever possible because they provide primary facts and data. You should read a lot. Set aside enough time for study to create ideas. Take notes, synthesize, and then apply what you've learned. Remember to use proper in-text citations when summarizing, quoting, and summarizing. You can categorize, arrange, and preserve your references using online bibliography management software.
Create a strong thesis statement
A powerful thesis statement serves as a stronghold for your nursing capstone project. It should convey the overall theme of the article at a glance. Define your paper's point of view and present it as a single key topic. It must be convincing, accurate, and straightforward. It should be consistent with the rest of the capstone paper. The key portions are all related to your thesis statement.
Finally, write your introduction, conclusion, and abstract.
Although starting with the introduction appears to be the usual and a brilliant idea, doing it last in a capstone paper ensures that you catch every helpful topic without duplication. Of course, the conclusion will be written by default, but you should do so when all of the other parts are finished.
We insist on doing them last because, while both make an impression on the reader, they are the most difficult to write. So, if at all feasible, take a break from writing and return to it when you are sufficiently relaxed and settled.
These sections respond to your research question. They should be free-flowing. After the abstract, the introduction should be the initial point of contact. As a result, make it enjoyable by using strong transitions, hook sentences, and words. The key topics, such as the challenges, solutions, and conclusions, should be summarized in the conclusion.
List all of the sources you used.
As you begin writing, make sure to mention all of the sources you used in your nursing capstone paper in APA or Harvard format. The assignment brief will specify the desired format.
Do not utilize a source unless cited both in-text and in the bibliography. Using and citing sources allows you to prepare a plagiarism-free nursing capstone paper. Use an appropriate citation when paraphrasing, summarizing, or quoting.
Thoroughly proofread
Check for typos, errors, and omissions in your capstone project paper. Examine the structure, format, organization, and compliance with all criteria. For a better flow, revise the complex sentences and terminology. It is also critical to correct any spelling and punctuation issues. Edit for grammar as well as tenses to ensure that they are correct. We propose that you take a good pause after writing to modify afterward. You can edit and proofread the paper objectively this way. Check that all citation rules are followed and that the requirements are met. Use the rubric as a checklist and score sheet if possible. What grade would you give yourself if you were the one marking? Next, the nursing capstone project paper should be edited and proofread in reverse order.
Submit your article for evaluation and feedback.
Attach your project and click the "SUBMIT" button for assessment and feedback if and only if everything is polished and written in the format specified in the rubric/instructions. This is especially valuable if you finish the capstone project in sections and seek feedback before moving on to the next portion.
Based on feedback, revise the capstone project paper.
Edit the individual capstone parts based on your supervisor, instructor, counselor, or professor's input. You are polishing these to ensure that your final products will be satisfactory. Then, once more, assemble everything; finally, polish it and present it as a single capstone paper for your nursing course. Furthermore, we wish you the best of luck and can assist you if you require assistance with the nursing capstone paper.
Things to avoid when writing a nursing capstone
It takes a long time to complete a capstone project paper. During these times, students frequently become complacent, to the point of abandoning the capstone writing process. Most of the time is spent on topic and study proposal approval. Make sure to work with your preceptor to expedite the process to have enough time to finish the paper. Students who have received approval make the common errors discussed below. Please read them, figure out how to overcome them, and use the advice and techniques in your next nursing capstone project paper.
Failure to read the instructions through to completion
Most students constantly disobey the directions, either on purpose or because they are in such a rush to complete their nursing capstone project paper. However, you should read the capstone paper instructions before selecting a topic, writing the various components, or compiling the final paper. You must also follow the presenting requirements; otherwise, your entire semester's work could be ruined by a simple error.
Starting study or writing without a plan
Most students make the mistake of starting to write their capstone papers without sufficient planning, only to find that they made a mistake. The capstone writing process begins with selecting a topic and obtaining approval. After that, you can draft a capstone project proposal that can be approved or returned for polishing. After completing all of these steps, you can begin writing your final capstone paper. Do not begin writing the paper until you have received permission from your lecturer or preceptor.
Selecting a too broad topic
When required to choose a suitable nursing topic for their capstone projects, some students choose too broad topics that they cannot exhaust in one paper due to a lack of better abilities. Remember that you have between 20 to 30 pages of content to generate for your capstone paper. It is not the time to mince words. Choose a good topic that addresses a specific issue with a particular population, geographical location, or clinical site because your grades are also at stake.
The use of big words and jargon
It's a no-brainer. When writing your capstone, you should not rely solely on great sentences. Instead, mix large and short sentences to produce logical thought flow. Similarly, even if you are writing a nursing assignment, refrain from employing superfluous jargon. Write it in simple English if you can explain it in that manner. The idea is to communicate with your audience more effectively and efficiently.
Hastily composing the document
Writing a paper in a rush, whether at the last minute or to complete it faster, can result in grade loss. A culminating paper needs careful planning, execution, research, and writing like a capstone project. When you compose a paper in a hurry, you have disorganized ideas. You are also prone to leaving out potentially essential features and elements that would certainly earn you higher points. As a preventative measure, begin working on your nursing capstone paper as soon as you receive the guidelines. Make sure they are completed and sent on time if you have weekly contributions. To prevent anything, make sure you use your preceptor's input, rewrite the papers, and submit them for assessment before progressing.
Not proofreading the paper
When overburdened with coursework and jobs, nursing students are constantly organized, even if they frequently neglect the most crucial things. Editing should be the least of your concerns if you have completed a capstone paper. However, failing to edit your capstone can result in grade loss. After writing the paper, always take a break and then arrange enough time to rewrite critically, edit, and proofread it.
Failure to adhere to the approved/recommended format
Don't just write your paper in any format. It's a frequent pitfall that many students stumble. Instead, design and structure your work by the format specified by your institution, preceptor, or professor. You can create an outline and then consult with your teacher to see whether it is the best way to go or if any changes need to be made.
Late submission of the capstone paper
Late submission of a nursing capstone, like late submission of other tasks, can result in grade loss. Unless you have a compelling cause to miss a deadline, always aim to meet or beat it. This can only be proficient with careful preparation, ongoing work on the capstone paper, and the use of a milestone tracker. After you've finished everything, you'll see the worth of a well-written and timely submitted nursing capstone paper.
Not making changes based on feedback
We've seen students move to the next area of their capstone assignment without changing the preceding section based on preceptor or teacher input. This is another major blunder that you should avoid. If you have been instructed to make changes to your nursing capstone project, seek assistance if you are unsure how to proceed. If your preceptor is busy or unavailable, consult with our nursing paper writers. Ascertain that the following section follows on from the preceding one. You can only do it if the prior one went smoothly.
A capstone project puts your creativity, critical thinking, problem-solving, organizing, and writing abilities to the test. If you cannot demonstrate these, you will be a poor nurse in practice. Paraphrasing an example nursing capstone project you saw online is one method to show weakness.
While a few institution and college websites display capstone projects, you should only utilize them as sources of inspiration. It would be better to hire a professional capstone writer from our website than to summarise an entire capstone you saw online. Who else in your class is likely to have done something similar? Pose that inquiry to yourself.
Use the samples only to spark your imagination. Working with an online tutor, on the other hand, can assist you in developing fresh ideas based on these samples and those from class.
Making a Nursing Capstone Presentation for Defense
According to Theresa Granger (Ph.D., MSN, NP-C), a career nurse educator, the capstone project includes a presentation or a paper while writing for the Nurse Journal. The purpose of the presentation is to evaluate your professional and civic communication skills.
It is also intended to transmit information to stakeholders and apply EBP capabilities. Your nursing capstone paper will be presented mainly as a poster or PowerPoint presentation.
In the case of a poster, you will describe the context, problem, purpose, methodology, significant findings, and implications for nursing practice or research.
In the case of PPT or PowerPoint, you will divide the summary capstone project into pieces and present using speaker notes. You may only have 15-30 minutes to defend your nursing capstone, so you should prepare PowerPoint slides per the specifications. In most circumstances, the PowerPoint presentation will have 12 to 20 slides.
When giving a presentation:
Take note of the time constraints.

Allow one slide each minute.

Use graphics such as graphs, figures, and bullet points to summarize vast material blocks. Practice effective presentation skills before the presentation day.

Make a backup copy of your PPT and print copies to avoid issues.

Prepare thoroughly for the presentation.

Follow your preceptor's instructions.
Nursing Capstone Project Writing Process Frequently Asked Questions (FAQ)
Pursuing a nursing education at the MSN, BSN, or DNP level might be challenging. We've got many questions about the capstone writing process for BSN, MSN, and DNP students. Here are some responses that should help explain things for you as well.
Is a capstone project the same as a thesis?
No, a thesis differs from a capstone project in that nursing capstone projects are customized research projects on a chosen nursing topic of professional or personal interest. Capstones are used to fulfill a portion of the requirements for a nursing degree. A capstone project takes 8-12 weeks to complete, whereas a thesis can take 2-3 months. During the project-based nursing capstone course, capstones are written. A capstone may not be published in research journals, but a thesis may.
How does one go about writing a flawless nursing capstone paper?
The capstone writing process lasts 8 to 12 weeks and results in a nursing capstone project paper that you will deliver or defend. To write an outstanding capstone paper, follow these steps:
Choose a nursing-related topic that is appropriate and relevant

Seek approval from your preceptor/instructor/professor on the issue

Propose your nursing capstone project and wait for the approval


Rework the proposal and resubmit it

Begin by sketching out your nursing capstone paper

Select a strong thesis statement

Choose acceptable scholarly materials to use in your paper.

Create sections for your background, problem statement, and purpose statement.

Write your literature review as well as the remainder of your paper

Last, finish the introduction and conclusion

Please cite all of your sources

Proofread the document thoroughly and submit it on time
These are the fundamental steps in creating and conducting research for your capstone project.
What should I include in my capstone's purpose statement?
Reflect on the healthcare issue of choice in the purpose statement, build urgency in resolving it, and back up your thinking with rationale and proof from relevant academic sources. Furthermore, you should examine the current situation and identify any issues that need to be addressed.
Is it possible to flunk a capstone project? What if you don't pass your capstone?
If you do not meet the learning objectives, you will fail. Students who fail engage in activities that we have stated should be avoided when writing a capstone project. If you forget your capstone course, you will not be eligible for a degree. You'll have to reconsider your options or retake the class. Instead, you would seek expert writing assistance than fail after spending so much money on your nursing school.
How can I choose an appropriate capstone topic for my nursing degree?
As previously stated, read widely, assess your interests, strengths, and limitations, and seek advice from your preceptor, instructor, or professor. Then, as you select the question, consider the following:
What do you expect your professional practice to be like in the next ten years?

What is your particular area of interest?

What did you discover throughout your practicum or other classes?

Is nursing a topic that piques your interest?

Can you write a 20-30 page paper on the chosen topic?

Are there enough sources to back up your literature review?
To choose a topic:
Select a system or population of interest.
Consider the numerous concerns or themes that may impact the design or population. In the headlines, look for system- or population-specific nursing healthcare news.
If your topic is based on a clinical site or healthcare facility, such as an ambulatory clinic, hospital, nursing home, elderly care facility, or community health center, meet with your clinical educator or other research team members to discuss any questions or suggestions they may have about areas that require practice change.
Discuss your thoughts with your preceptor, who will advise you on the best course of action.
Finally, choose a topic that you are enthusiastic about that corresponds to your interests, abilities, and strengths. Consider your organization's objectives as well.
How do I prepare an excellent literature review for my nursing capstone project?
Begin by conducting a literature search to see what is available on your topic. Examine the evidence-based research to identify practice gaps and demonstrate the need for your nursing capstone project. Here are some pointers:
Find a list of keyword phrases that relate to your issue.

To find scholarly peer-reviewed sources, use reliable databases.

CINAHL, Google Scholar, PubMed, MEDLINE, and the Cochrane Databases of Systematic Reviews are good places to start.

Select only primary studies, not secondary sources.

For relevance, look for literature published within the last five years.

Only use sources that have passed the CRAAP test.

Consult a librarian for assistance in locating relevant papers.
Your literature review serves as the foundation and context for your nursing capstone project. It must demonstrate that your topic is important and worth investigating.
What format should I use for my nursing capstone?
You should utilize APA or Harvard formatting style while writing your final nursing capstone submission. Ensure that it is free of spelling, typographical, and grammatical errors. In addition, make sure that the in-text citations and bibliographical list/references are compatible with the format you've chosen.
How should I prepare for my capstone oral presentation?
It takes 30 minutes to complete a nursing capstone defense. You can display it using videoconferencing technology, a poster, or PowerPoint slides. Choose a professional tone and demonstrate your skills and understanding in the nursing sector. Discuss your findings clearly and audibly.
Conclusion
Whether your institution employs a letter, mark, or pass/fail grading system, these pointers will help you write the finest nursing capstone paper possible. Every aspect of your nursing capstone is essential. Make an effort to strengthen your capstone project writing skills. Polish everything, and if you're stuck on your nursing capstone, we have qualified nursing writers who can always aid.
For consistency, continuity, and success, you can place an order on our website and work with a dedicated capstone writer. There will be no plagiarism because everything will be written from scratch.
Capstone projects can take up to 12 weeks, which can be a long time for you, but not if you work with one of our top capstone writers. We may also assist you in completing your thesis to a professional level that meets the publication standards for professional nursing publications.